Reducing patient-physician attachment times from 90 days to 6 days
Improving workflows of over 1000 Physicians at over 400 medical clinics in the Greater Calgary Area
---
Challenge
Patient-Physician attachment is a fundamental challenge in Canada. Medical Clinicians face significant workflow challenges that indirectly impact outcomes and patients experience less than desirable results when seeking new service providers.
Solution
HF constructed a workflow management tool for a single Primary Care Network. The success of this system prompted the expansion to a second and ultimately all seven primary care networks in the greater Calgary, Alberta area. A public responsive web interface rounds out the solution as a full service Physician index enabling self serve or full serve Physician acquisition.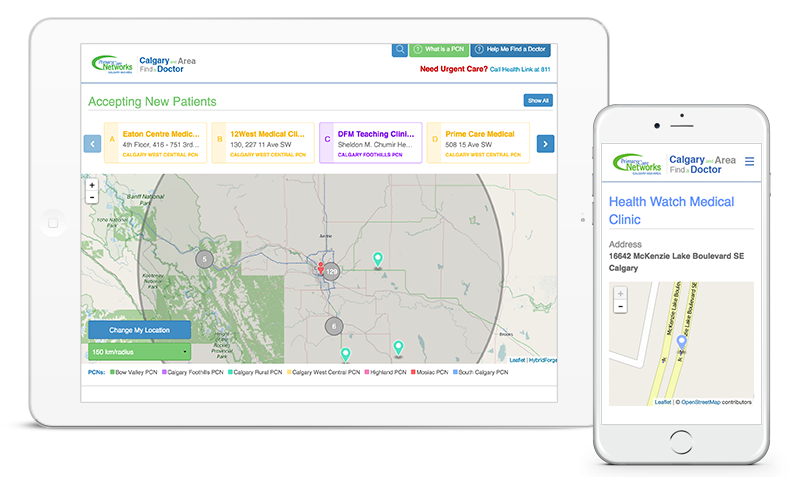 Results
This system, used by over 170 Physicians & their clinical staff in its earliest version, effectively reduced wait times from 90+ days down to less than 6 days. The current system services 1.2M residents, 750+ Physicians & their staffs.