Challenge
Equitable access to legal information is a challenge in all jurisdictions. Content is difficult to understand and the process requirements even harder to navigate for most citizens. A modern method of navigating legal issues, processes, documents and forms is a much needed resource.
Solution
HF architected, designed and developed a suite of applications (responsive web, iOS and Android). These apps provide three key methods to access legal information. Residents can search a database of resources curated by a team of lawyers and librarians, service providers can peruse and save lists and those in need of family law information or guidance can utilize the custom pathways that help to determine the right resources based on the specific dynamics of a given situation.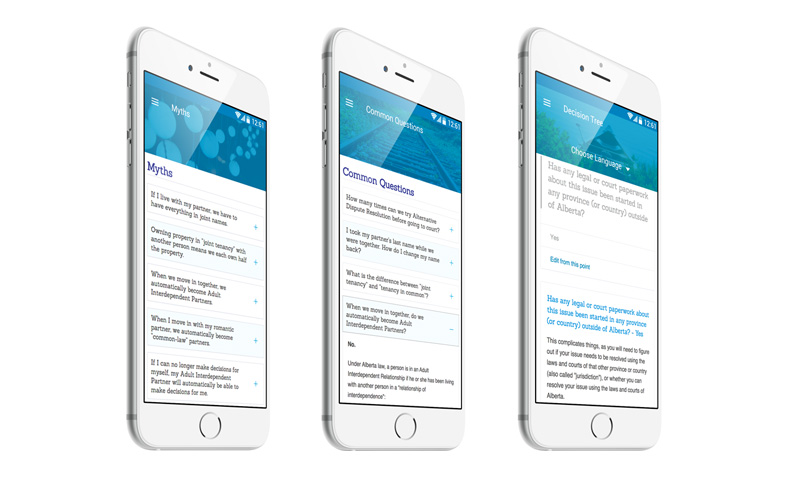 Results
The platform is scheduled to officially launch in fall 2015 serving 4.1M residents in Canada with the support of Law Foundations, Legal Societies, Provincial and Federal Courts, Law Firms, and a variety of affiliated service providers.